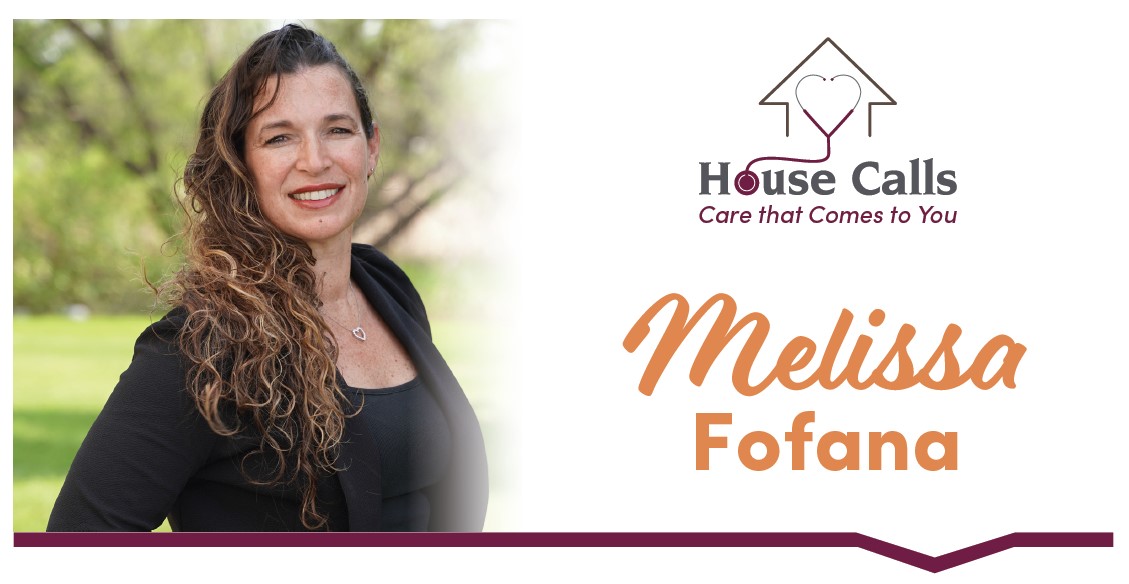 Melissa Fofana is a dedicated Nurse Practitioner with a background in nursing and experience in hospice care. Her journey from specialized wound care to pediatrics and NICU has shaped her empathy and love for helping people. In 2016, she ventured into hospice care, where she discovered the value of providing in-home assistance and personalized care for patients and their families.
Passion for Home-Based Care:
Melissa's time in hospice care sparked her interest in becoming a Nurse Practitioner. Working in patients' homes allowed her to connect with them on a deeper level, understanding their unique challenges and needs. This personalized approach inspired her to pursue a career that centered around home-based care.
Enhancing Support through House Calls:
As part of the House Calls program, Melissa and her team focus on chronic care management. They collaborate with patients, families and healthcare providers to address long-term health issues and prevent hospitalizations. This tailored approach ensures that each patient receives the individualized attention they deserve.
Building Collaborative Care:
Melissa emphasizes the importance of collaboration with other doctors involved in a patient's care. By maintaining open communication and seamless information transfer, they can deliver consistent, comprehensive care that benefits the patient.
A Source of Fulfillment:
For Melissa, fulfillment comes from supporting individuals in their homes, helping them achieve greater independence and happiness. She cherishes moments when patients make significant progress, enabling them to live more fulfilling lives.
Promoting Open Discussions:
Melissa encourages discussions about advanced directives, helping families understand their loved ones' wishes and providing guidance for personalized care. Open and receptive conversations lead to better support for patients and alleviate burdens on caregivers.
A Day in the Life:
During a visit, Melissa takes time to get to know the patient, their background and concerns. She conducts assessments and vital sign checks, ensuring comfort and providing care where it matters most to the patient. Near the end of the visit, Melissa will review and discuss a plan of action with the patient.
Frequency of Visits:
The frequency of visits varies based on each patient's needs. Melisa follows up closely after hospitalizations, and for patients with ongoing symptoms, visits may occur every two weeks. Those who require monitoring and support might have visits every two to three months. Routine visits allows for a patients symptoms to be managed more effectively and for Melissa to provide routine care necessary for patients.
Melissa Fofana's passion for personalized care, empathy and dedication to her patients make her an invaluable member of the House Calls team. Through her work, she strives to make a positive impact on the lives of those she serves enabling them to achieve greater independence and happiness in their lives.
About House Calls
Serious illness, aging or side effects of treatment can make getting to scheduled medical appointments a challenge. House Calls brings quality medical care directly to you in the comfort of your home. Imagine not having to worry about transportation or how you will get in and out of the clinic for routine check-ups and exams. Relax, and let our medical team come to you.
For more information about House Calls, call (800) 929-8891 or (701) 356-1560, or visit CareThatComesToYou.org.