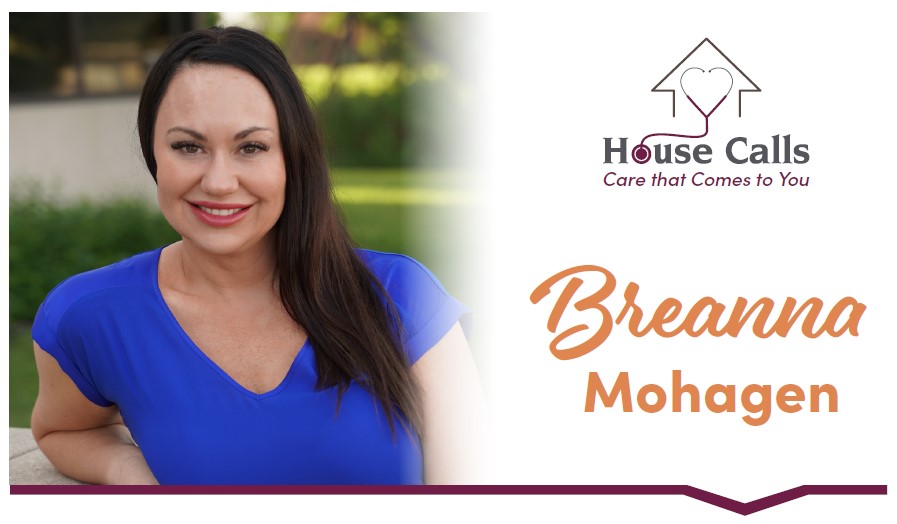 Breanna Mohagen is a dedicated Nurse Practitioner with over sixteen years of nursing experience. Her journey from LPN to Gerontology Nurse Practitioner reflects a passion for personalized geriatric care. Beyond medicine, Breanna finds joy in family, adventure and empowering patients and caregivers alike.
Breanna's Background:
Sixteen years ago, Breanna began her nursing career as a Licensed Practical Nurse (LPN) at Meritcare. Her experience encompassed various disciplines in hospitals and clinics. Transitioning to skilled nursing facilities, she devoted herself to caring for geriatric populations in assisted living and skilled nursing facilities. Seeking advancement, she pursued a Bachelor of Science in Nursing (BSN) from North Dakota State University (NDSU), along with board certification in Gerontology. After a decade, she embraced management roles in skilled nursing facilities until she ventured into becoming a Nurse Practitioner (NP) with a Master's degree.
A Passion for Geriatric Medicine:
Breanna's dedication to geriatric medicine makes her a valuable member of the House Calls team. She has the ability to connect with elderly patients, empower them to make informed decisions and provide specialized care tailored to their unique needs. Breanna is committed to making a meaningful difference in the lives of the elderly and their caregivers.
Bringing Care to the Home:
Visiting geriatric patients at home offers Breanna a unique opportunity to provide specialized care. Elderly bodies function differently, making personalized medication and emotional support crucial. Beyond routine assessments, she prioritizes understanding patients' concerns, giving them a voice often lost in clinics. Home visits allow time for comprehensive assessments, focusing on both physical and emotional needs.
Empowering Caregivers:
Breanna's role extends to caregivers, who play an integral role in a patient's life. Caregivers often lack medical expertise, yet their dedication is undeniable. Providing education, emotional support and resources helps them manage caregiving demands. Addressing their needs is equally vital to ensure both patient and caregiver well-being.
Encouraging Autonomy in Patient Care:
Breanna's approach emphasizes patient autonomy. She strives to empower patient's to make informed decisions about their health. It's not about following her recommendations solely, but about patients and families having confidence in their care choices. Regardless of agreement, Breanna's support remains unwavering, always keeping the patient in charge.
Breanna Mohagen's commitment to compassionate care is clear in her role as a Nurse Practitioner. Her journey from nursing to specialized geriatric care showcases not only her expertise but also her genuine care for patients and their well-being. Through House Calls, Breanna continues to inspire and uplift the patients and families she encounters.
About House Calls
Serious illness, aging or side effects of treatment can make getting to scheduled medical appointments a challenge. House Calls brings quality medical care directly to you in the comfort of your home. Imagine not having to worry about transportation or how you will get in and out of the clinic for routine check-ups and exams. Relax, and let our medical team come to you.
For more information about House Calls, call (800) 929-8891 or (701) 356-1560, or visit CareThatComesToYou.org.